Your Highness!
CONTEXT
This game was made during a 2 weeks Game Jam, by 6 Video Games student at the Institut de l'Internet et du Multimédia (IIM). We had to do a mobile game on the Ethic theme and with a local multiplayer. To answer to our constraints, we have decided to create a game in which we have to do choices that influence our resources or enemy's resources. Your goal is to defeat your enemy by changing his resources at the lowest point.
SUMMARY
As a leader of your country you will have to make decisions which create chaos in the enemy country without making anarchy in your country. Various characters will request a hearing to expose the problems of your country, you have to make good decisions to solve them. Will you be a good leader?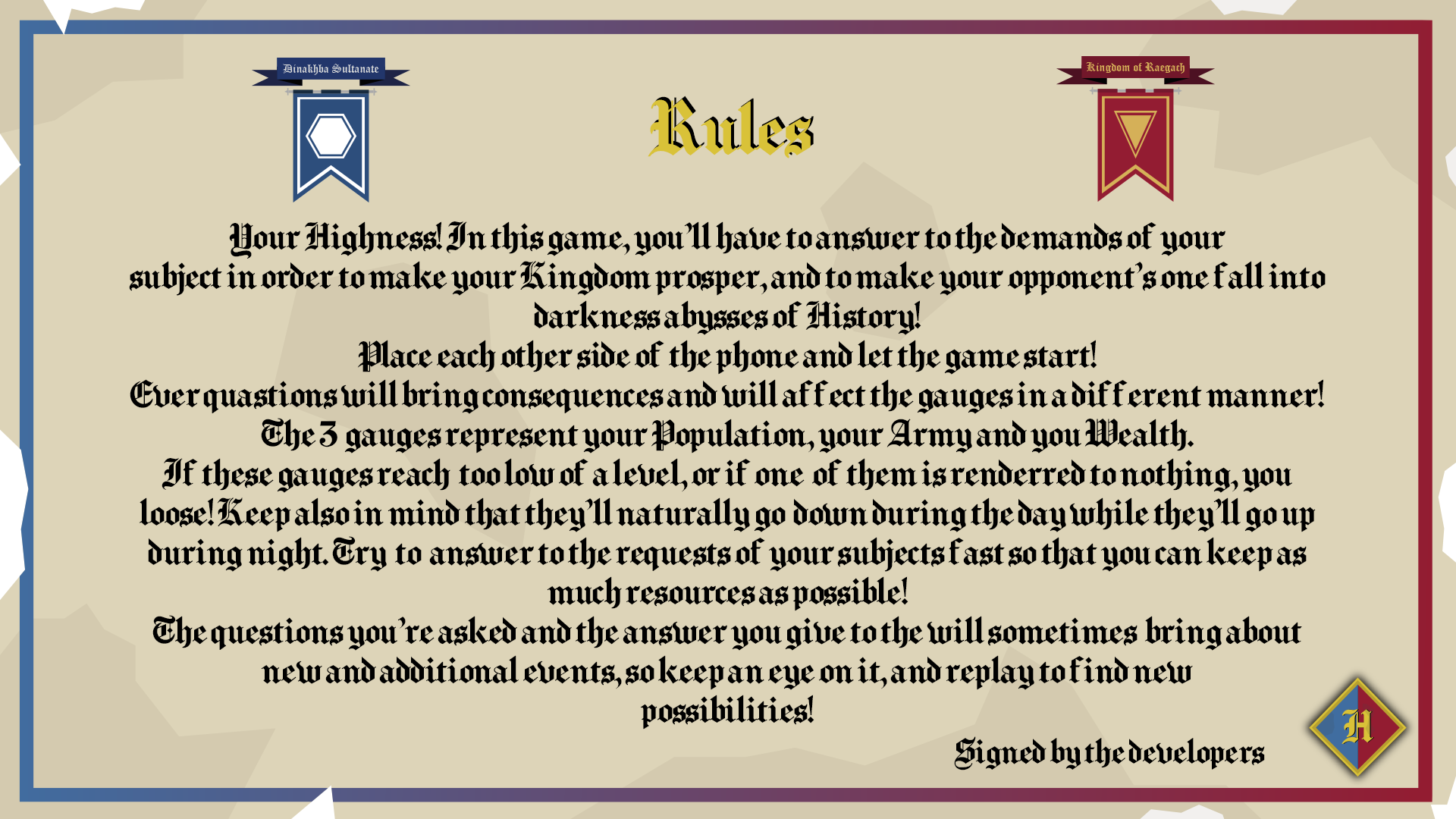 OUR TEAM
Our team was composed of 6 Video Games students.
Project Manager :
Game Designer :
Christophe AMORIM RODRIGUES - Knilght
Programming :
Matilde RODRIGUES - Otus, Cactus
Grégoire PIERILLAS - Grégoire Pierillas
Graphist :
Sound designer :
We are currently developing the game
Available on